A Virtual Warehouse enables you to train your employees, outside your running operation and outside your actual warehouse; in a virtual environment. By using a virtual warehouse you can train your employees in the basics, like your warehouse layout, wayfinding en safety regulations, but also in driving, orderpicking  and execution of value-added services. It ensures a steady and proper introduction to all your warehousing activities without any disturbance to the operation, because the learning is done in a virtual environment. The result is a safer, running start!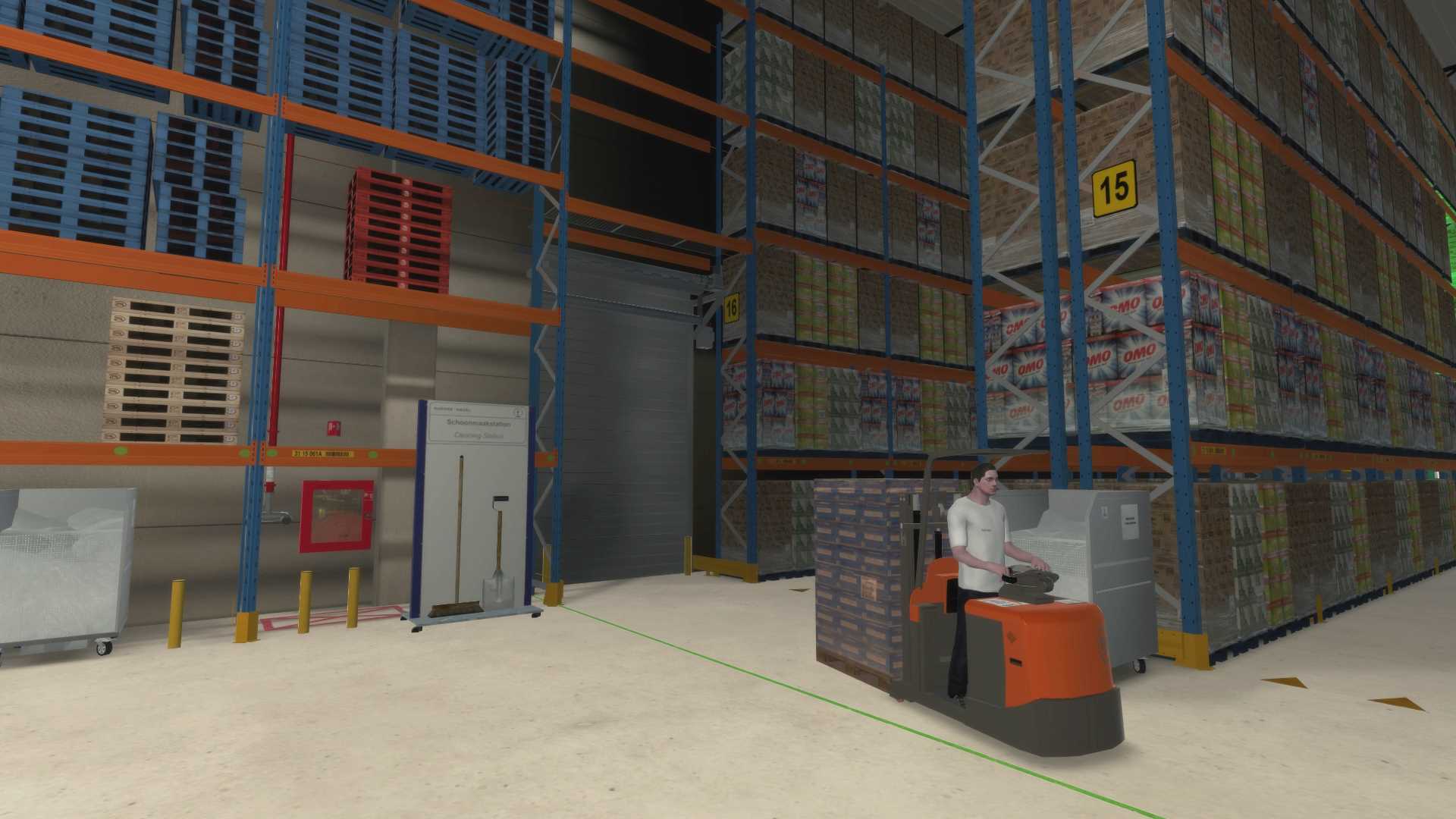 Based the available (CAD or BIM) drawings and sight visits we will develop a 3D virtual reality model of your facility. Since we re-use available models of trucks, racks and other warehouse objects and the application of procedural modelling, we are able to develop this model in a fast and cost effective way. Together with you and our training and gaming experts we will define the goals that you want achieve. We will implement the VR training within your IT infrastructure and deploy it to different (mobile) devices.
Developing a Virtual Warehouse gives you the following benefits:
New employees can be trained before they really start
Onboarding of employees is achieved outside the operation, which makes it fast, cheap, safe and unbiased.
Less support is needed during the training and introduction
A staged onboarding training making the introduction smooth and a pleasant experience, causing lower turnover of employees after the first days.
More fun in work and so a higher commitment
A distinctive employer branding in a tight labour market.