Gamified information dashboard
Gamified Information Dashboards bring you KPI's of the goals you want steer your employees in a understandable, international, language informative way to your people. Through TV screens, tablets or smartphones we bring the information to life in a language that everyone understands, the language of a Game! Together we define the right interface that suits your company and your employees. With this we improve  the insight, involvement and productivity of your employees.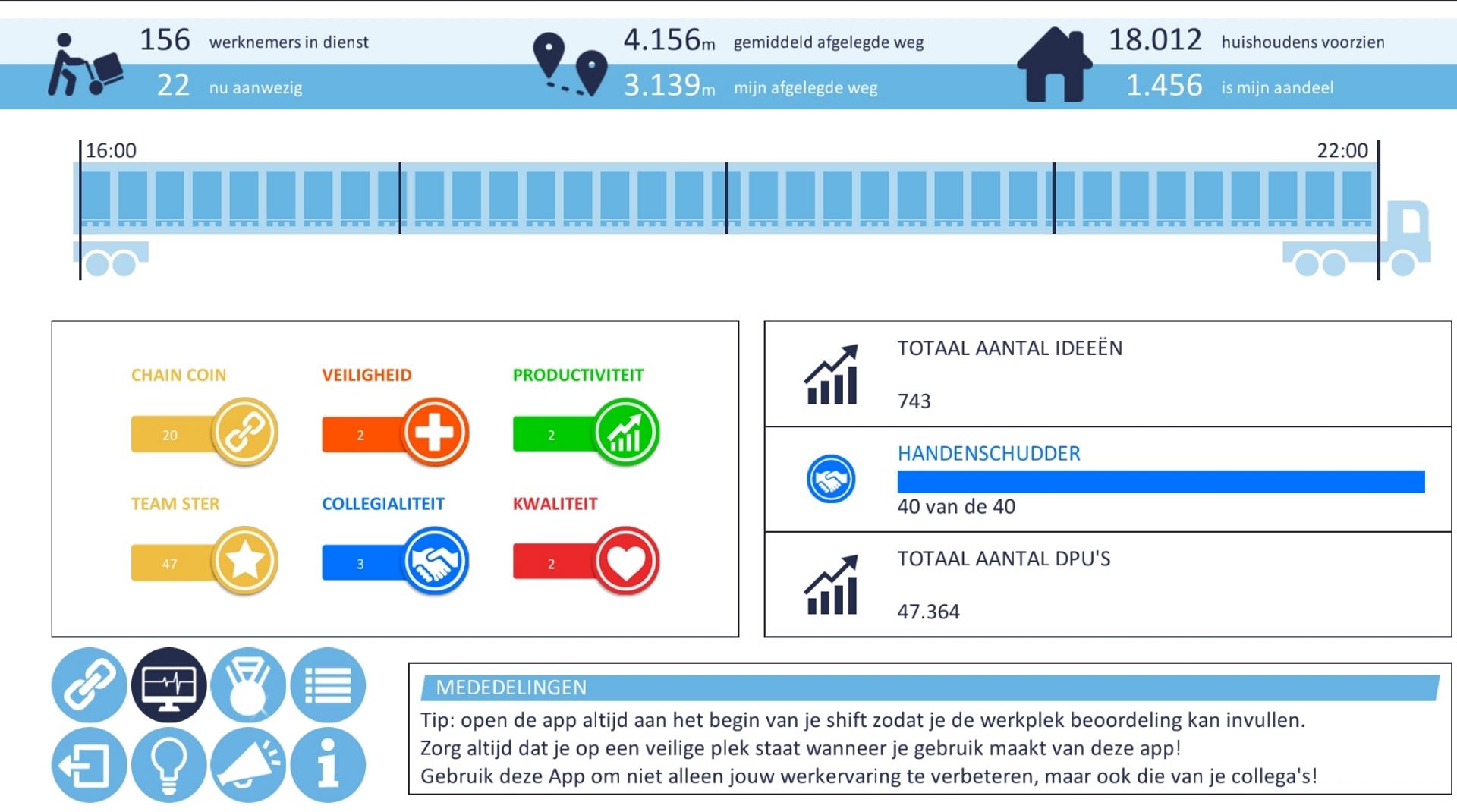 Higher motivation: 
By adding game elements, people's intrinsic motivation is addressed and increased.
Universal language: 
Gamification is very visual and therefore more independent of language and culture.
New generation: 
These innovation method appeals to the younger generation of employees.
Better learning effect:
Employees are "rewarded" in the game. This make the message stick better.
Fun!
Simple tasks are made more fun and challenging.
Our information dashboards provide a clear overview in a fun gamified style.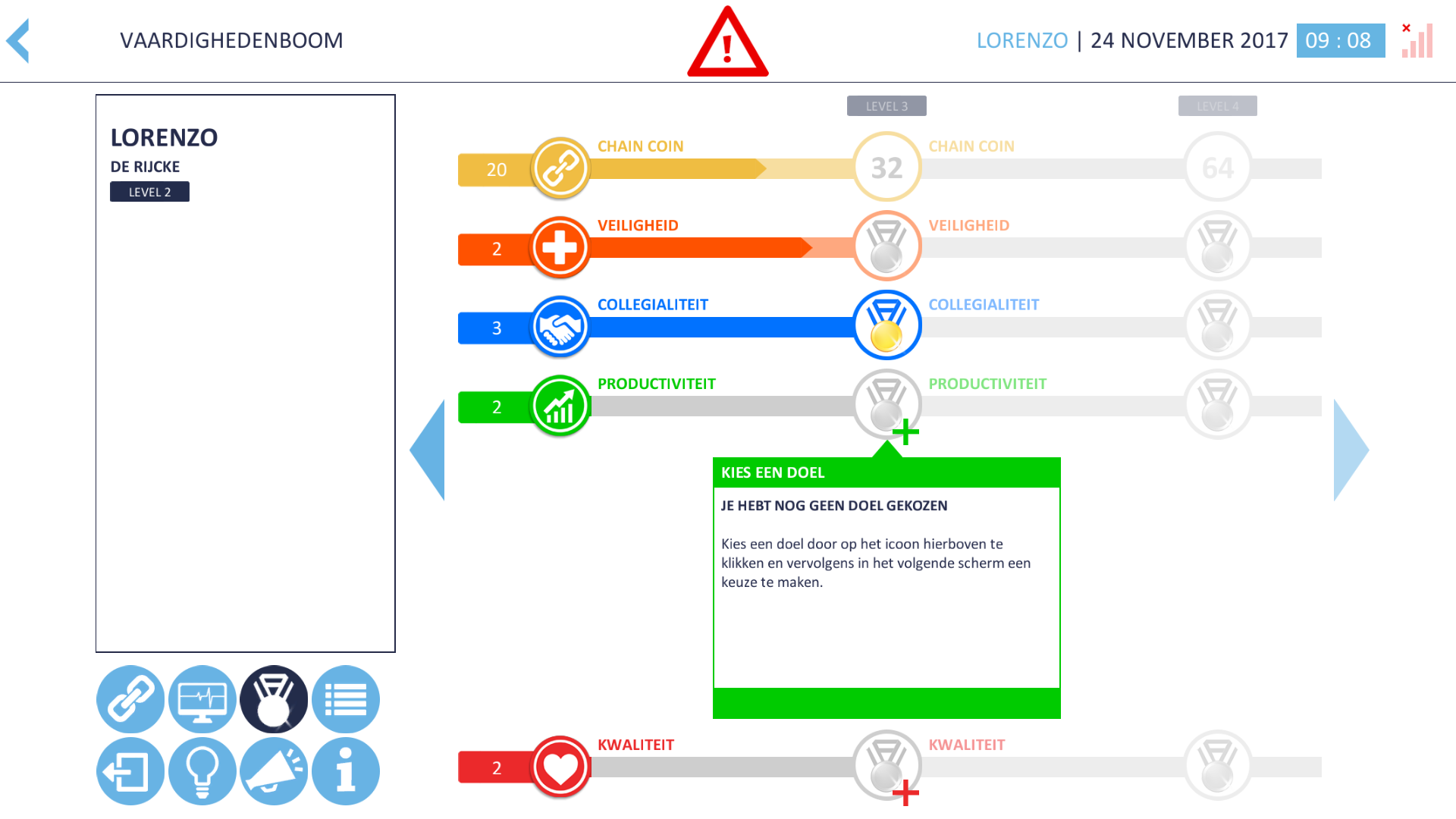 Would you like to talk further about this? Please do not hesitate to contact us.