Online Gamified Heftrucktraining
With our Online Heftrucktraining you easily learn everything you need to know, in terms of basic training about working safely with a Lift and Reach truck. The theory training is full of mini games and quiz questions and so you learn everything you need to know to get started.
This training is not only fun to do, it is also available on any device. This means that you can train wherever and whenever you want, also on a phone or tablet. Of course you also get a clear overview of your results.
Unlimited access: 
Train as many people as you want during the license period!
Updates:
Updates are available for free during the license period.
Support: 
Of our support department and developers is of course included.
Management Dashboard: 
All results with extensive analysis in one dashboard.
Digital archive: 
We keep the results of your people stored for 5 years.
Our training is very easy to use and because of our game style we give you the feeling that you are playing, while you are actually following a course.
In our portal, trainers can clearly view all results and progress. With this they can easily guide students in the parts that they find difficult.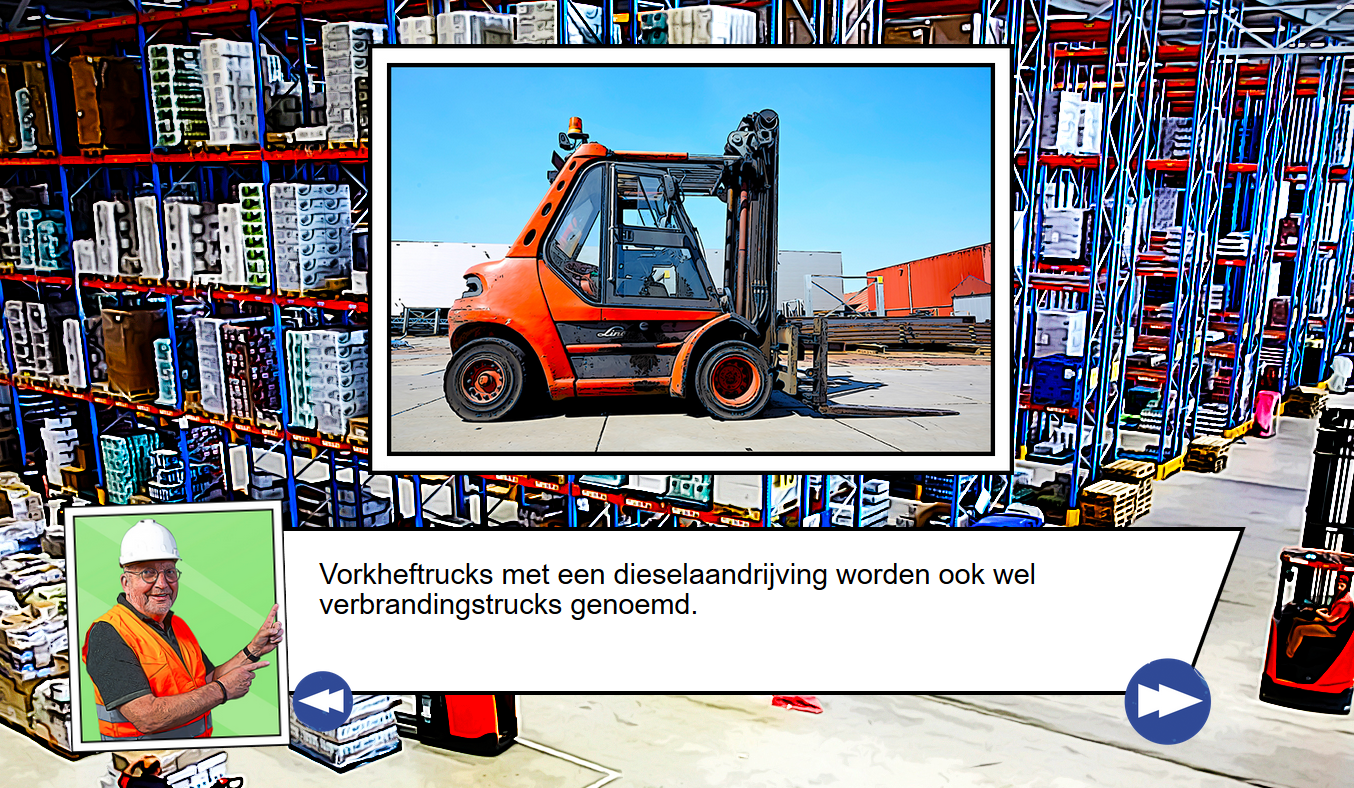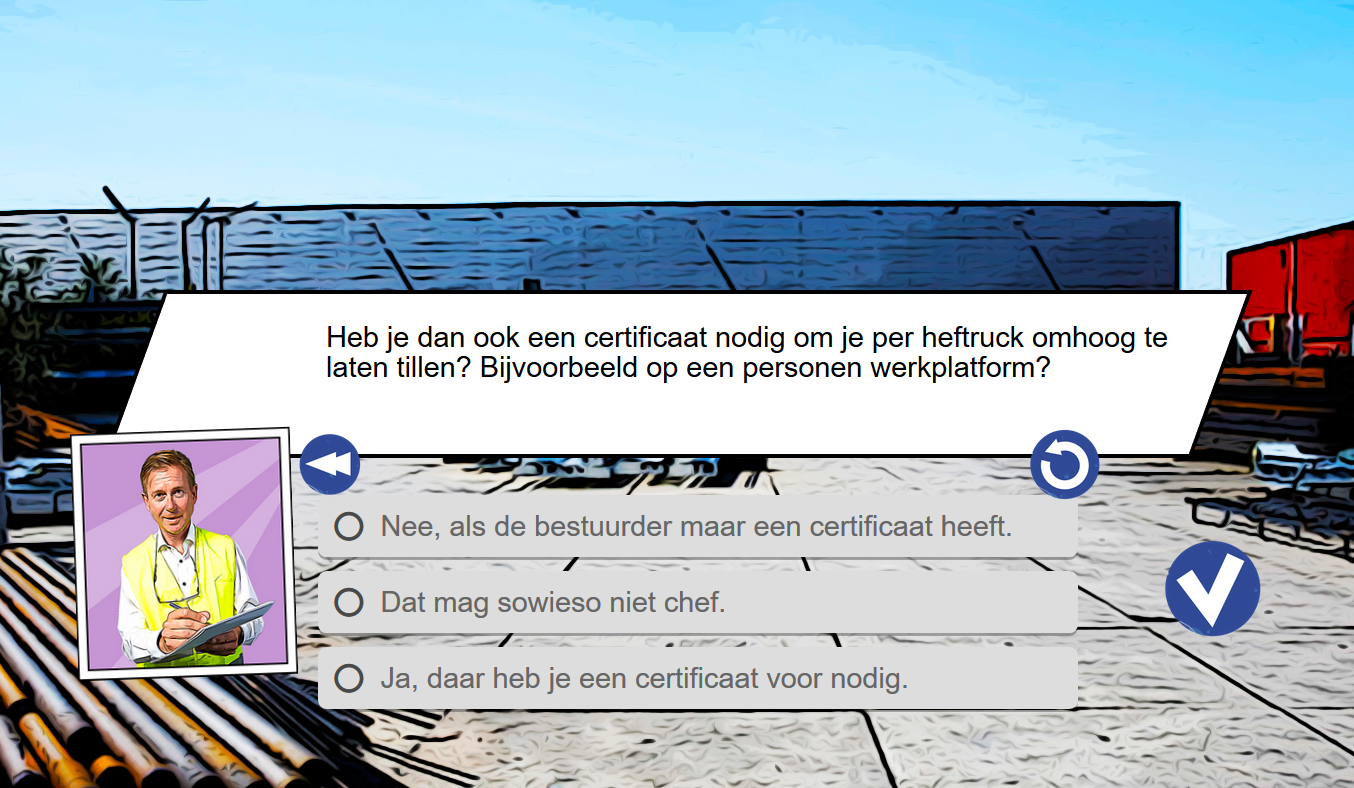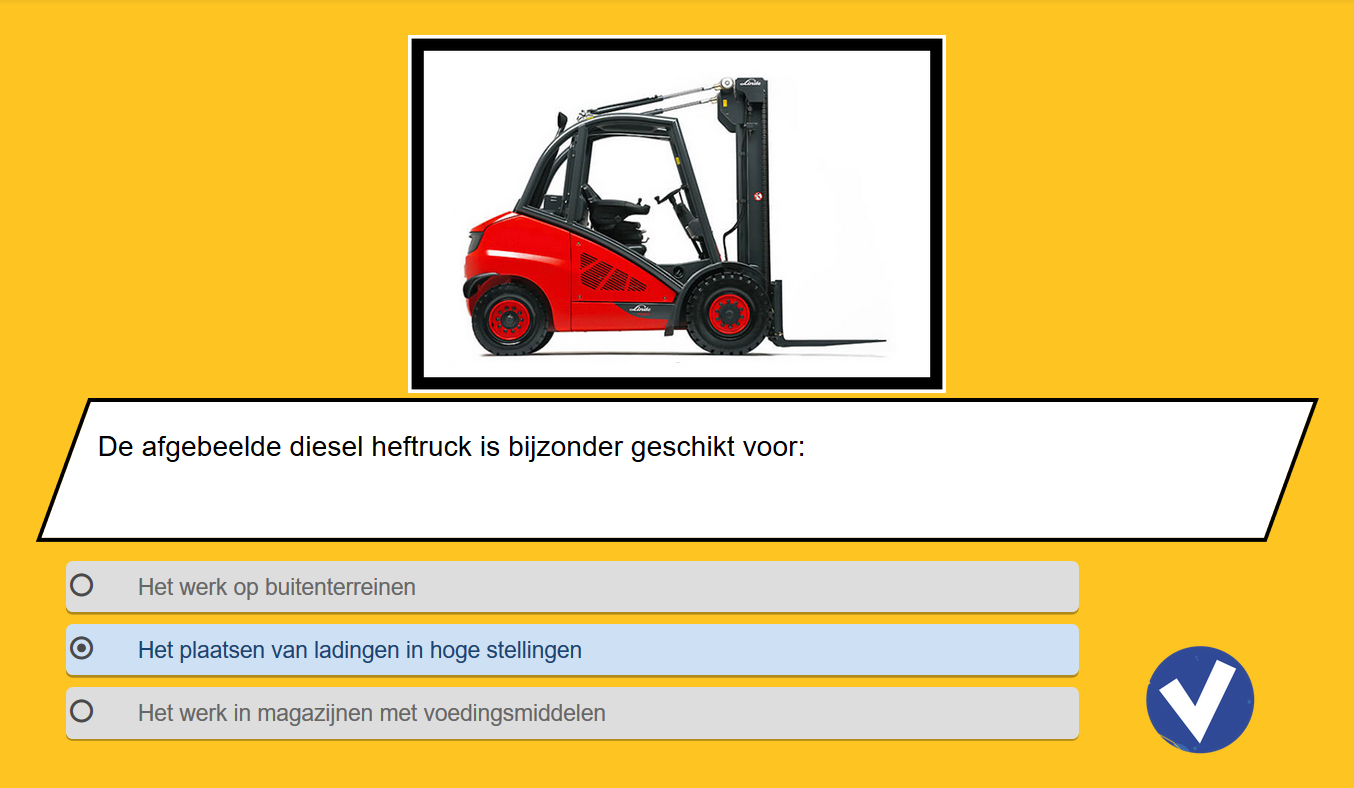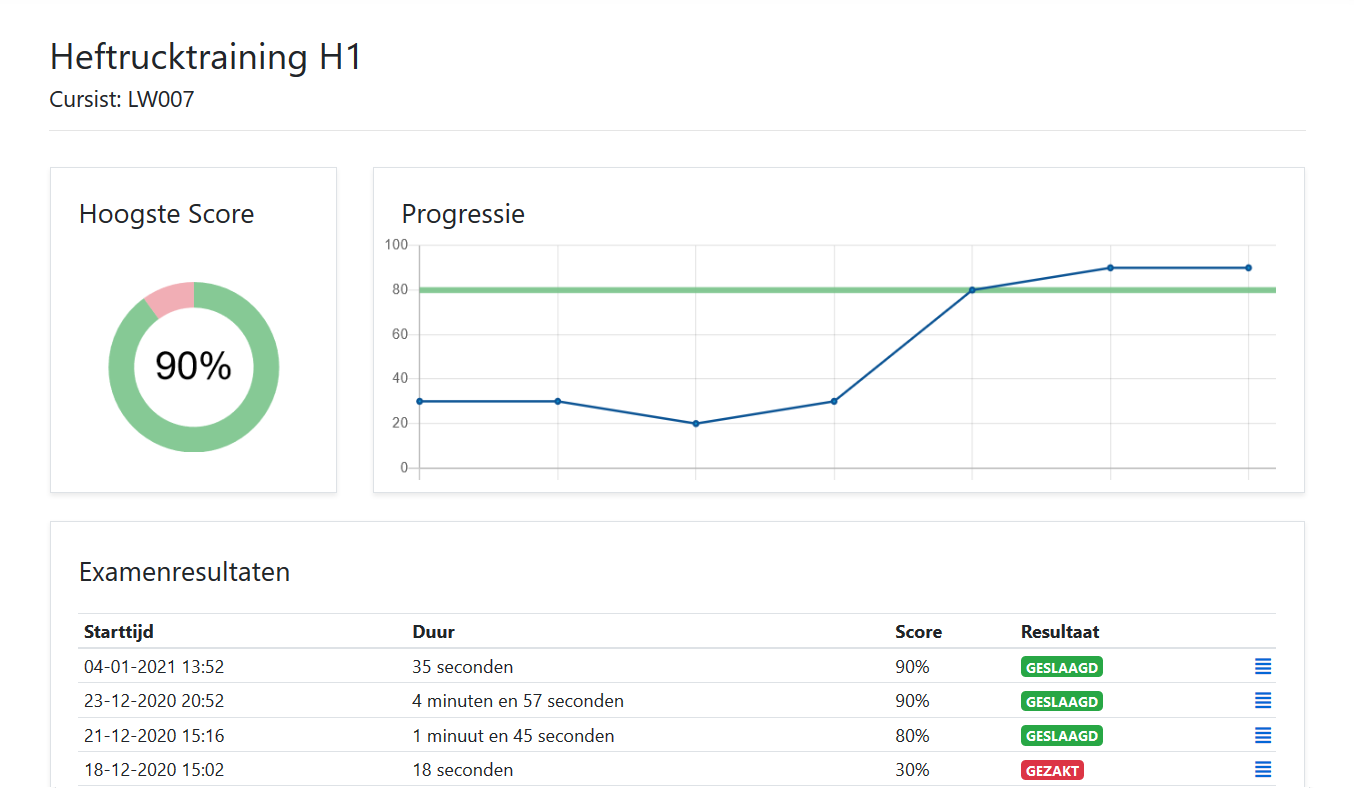 Below you can request a quote or order the training. When you order, we process your data and ensure that you can train within 24 hours!
You choose your license based on the number of students and the license period in years. The greater the number of people and the longer the period, the lower the costs per training.