The Forklift simulator is a heftruck simulator built with the real heftruck, reachtruck controls from Hyster and Yale. This gives you a lifelike experience when you train with these trucks in a virtual reality training. The Forklift simulator comes with a complete training program, screening module and reporting tool. Of course you have the option to have your own warehouse situation or specific training exercises developed.
Less guidance: 
The training program is carried out in a digital environment. The feedback is immediate and the monitoring is automated, so that virtually no personal guidance is required during the training itself.
Objective assessment: 
In the VR environment, the performance "scores" of employees are tracked. The trainer can assess objectively and stimulate personal development.
Better security:
The training takes place in a virtual and safe environment. Here you can train for unwanted and dangerous situations. The employees are better prepared for the actual operation.
Continuity operation: 
Because employees are trained outside the operation, there is no disruption in production and the risk of process disruption decreases.
Faster operational: 
Employees can be trained at a different location on there own time. The are therefore faster operational.
Lower costs: 
Because training at home or outside of working hours can be more effective with less supervision, the costs of training and preparation for work fall.
The Forklift simulator is built in such a way that it feels like a real forklift to the user. With the help of the supplied screen you can easily watch and give directions.
By means of an extensive dashboard with reporting you can easily follow the results of your students. You can also indicate which modules should be trained.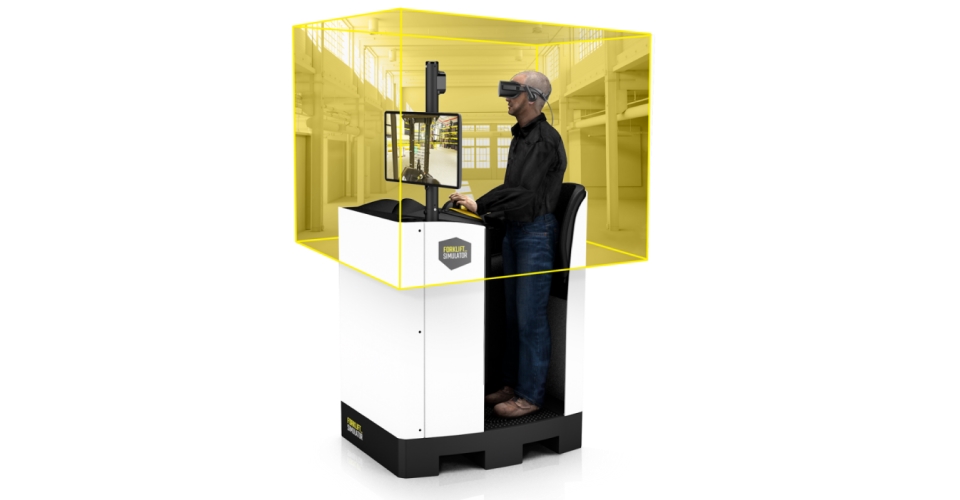 Would you like to talk further about this? Than contact us. We discuss your wishes and make a proposal based on that.