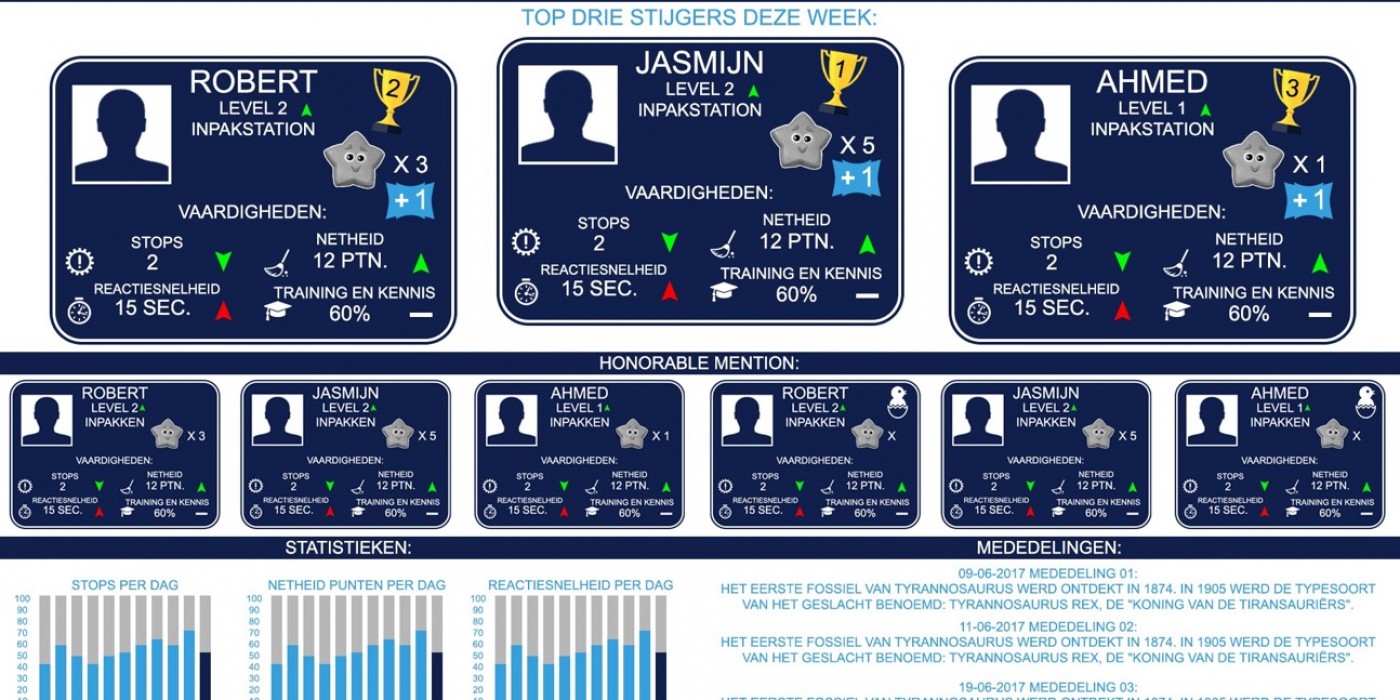 Gamified KPI Dashboard
With one of our customers Logistic Workx is developing a gamified packaging performance dashboard. Imagine a packaging process with 10 (serial) packaging stations where, mostly ladies from several nationalities, are packaging products in carton boxes. When they grab the wrong type of box or not enough boxes, several talk too much or a few need to take a break, the packaging performance decreases or even collapses, while the buffer on the line is only sufficient for 5 minutes, before products are waisted.
Our customer has tried already many things but unsuccessfully. They came to us with the question if game techniques could help. Together with our customer and their personnel, our artists, programmers and labour psychologists we are developing a dashboard with dancing caricaturized product visuals. As soon as the packaging process performance drops, the caricaturized products lose their natural colour, turn pale and stop dancing as if they start feeling sick. This is how Logistic Workx has created a gamified KPI dashboard, that delivers information in a Fun way, touching people in their hearts instead of their heads. It is language independent and maintains attention for a longer period.
Background information
About the customer
Our customer, who want to stay anonimous, is active in the FMCG industry for many years and want to be an innovative player, an attractive employer for their people and potential employees. They recognize that the labour market is changing and it is and will be more difficult to attract and retain the right people.