Gamified Information Dashboards
People simply like games, also when go to work. Gamified Information Dashboards use "gamification" technology to communicate KPI's and goals to your staff. Using Gamified Information Dashboards ensures the message is brought in a understandable, international, language independent and fun way. The information can be offered via TV screens, tablets or smartphone in a message that everybody understands, the message of a game!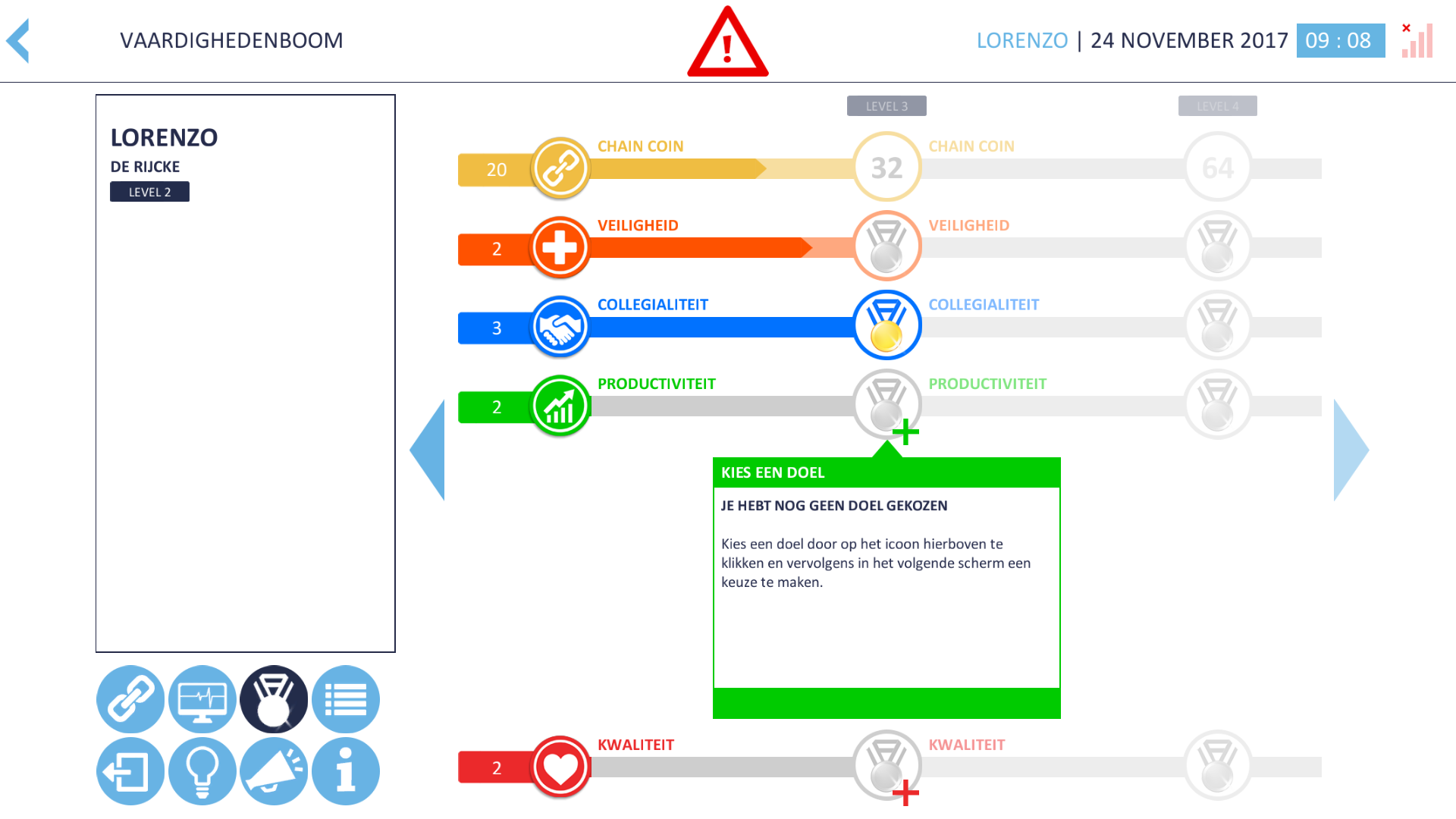 Gamified Information Dashboard are integrated with different data sources. We develop an interface with your WMS, HRM or Fleet Management system. With our human resource and gaming experts we develop the right User Interface that fits your needs. The interface will ensure you will reach your target in safe and productive way and will increase the team spirit.
Implementing Gamified Information Dashboards offers you the following benefits:
A clear an appealing way of communication to all employees in your logistic or production facility
Universal language, independent of the employees nationality
The message and targets will be remembered longer and better
New employees are up-to-speed quicker by shorter learning curves
Less time needed to coach and train your employees
Higher motivation by really connecting to your employees
Simply making work more fun without losing performance